Reviews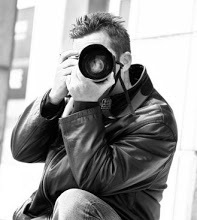 "ATLANTA HD WEDDING VIDEOGRAPHY BY CHRISTOPHER BROCK -Chris was very easy to work with and we have great pictures. I would also recommend videography too I was very against it, but so many people insisted. We loved watching the video and seeing all the things we blinked and missed on our big day."
2010 Bride – Hillary Smith (770) 845-9573
Review by: Lauren & Doug Wedding date: June 8th 2013
Hi Everyone! I am the Mother of the Bride. Chris provided everything that we, the entire family, wanted. Our family likes being "well-documented"! Chris did the engagement photos which told the unique story of Lauren and Doug's meeting and the proposal. He not only "blended in" during the hair and makeup session prior to the wedding but made it more fun! Chris did amazing candid shots of people, props and wedding essentials during those anxious moments just prior to the service which served not only as wonderful "documentation" but as a positive distraction while waiting.
He is not only the best "trained professional" you can find but no doubt the best intuitive photographer/cinematographer out there! What more can I say? Get him if you can! Linda LaLiberte / Mielcarz-Ford Wedding at the DeVore House.
Services Used: Photography, Videography
---
Review by: Lauren Davidson Wedding date: June 2nd 2013
Christopher did our photographs for our destination wedding in Paris France. Words can not fully illustrate how wonderful his work is. If we had to do it all over again we would not change anything except I would have had him video tape our big day also. To all brides considering this photographer, BOOK HIM NOW! He was our best wedding day decision!
Lauren & Brian (256) 713-1949
---
Review by: Ashley Padgett Wedding date: March 31st 2013
Chris and Stephen were amazing!!! They were very easy going and I did not have to worry about anything. One of my favorite things was the quickness in which Chris has your photos available! He posted some of my photos the very next day and within a few days he had all 2270 photos available for me! The quality and price you receive is unbeatable!! I highly recommend Chris and his team! Thanks a lot : )
Ashley 478-361-8911
---
Review by: Peary & Kenny Perry Wedding date: March 29th 2013
Me and my husband got married this past Friday 3/29/13 and we must say we had the best team. Christopher Brock Cinematography is a 1 stop shop for DJ, photographer and videographer and has captured some of the most amazing shots of the best moments in my life! They seemed to get a lot of great shots and I didn't even notice them around. They are very professional and the quality is absolutely SUPERB!!! This is based on the few things they've let me see so I can't even imagine what else they've got for me once its all done!! AMAZING!!!! thanks Chris Brock and everyone on your team. DJ was also really great!!! They can either make the party or break it and I absolutely got my money's worth… Quality and Professionalism… EXCELLENT EXCELLENT EXCELLENT!!!! I can't say it enough!! =)
Peary – (678) 770-1133
---
Review by: Nicole & Jason Wedding date: March 23rd 2013
We hired Christopher Brock in May of 2012 for our March 23, 2013 wedding. For nearly a year we were in touch with him hundreds of times with questions and concerns for our wedding photography. He is always available and more then happy to assist you in any way he can. We did our engagement shoot with him in September and even tho I had already seen thousands of his pictures, seeing him shoot us casually made me SO excited to see our wedding through his eyes. On the wedding day he arrived early with his team to set up. He is SO professional, yet casual and down to earth all at once. All night our guests commented on our photography team and what a great job they all thought they were doing. He even worked with my family and set up cameras for a surprise "Harlem Shake"! The next morning he had a dozen or so pics edited and posted online for viewing. I really appreciated this since it does take a while to get all the pics back. Our wedding video was done days later and was 45 beautiful minutes of the most precious day of our lives. I can not stress enough how amazing Chris and his photographers are. I felt so honored to have them working for us and shooting our big day. He also offers a variety of packaging including options for DJ services which we also purchased through him. It was SO nice to have one less thing to worry about and the DJ was wonderful as well. Chris knows he has a reputation for satisfaction that far precedes him and he works very hard to maintain it. Take it from a VERY satisfied Bride, if you are interested in Christopher Brock, look no further. You wont be disappointed. I know we aren't! We will use Chris for all of our photography needs from here on out and we will definitely recommend him to anyone looking for photography services. Thank you Chris and team for making our engagement and wedding experience one we will never forget!
Nicole & Jason (404) 547-7176
---
Review by: Danny & Andrea Hitt Wedding date: Feb 23rd 2013
Chris is the man! I posted the following on facebook the day after our wedding on the way to our honeymoon: "my wife and I are on our honeymoon now looking at the pictures you have posted and we are sooooo freaking pleased with every single photo!! It is awesome to see these memories already and we just got married last night! You and your photography did an awesome job starting our marriage with a "happy wife, happy life" haha! Thanks!
-The Hitts
My wife and I are back from the honeymoon and the above is still soo true. The photos are amazing and Chris has continued to be helpful and responsive to any questions we've had!
Chris has also put together a video for us which we would highly recommend! We look forward to having these memoried in photos and video forever! Thank you for your professionalism and masterful work for our wedding!
-The Hitts (404) 725-4386
---
Review by: Lisa Calloway Wedding date: January 12th 2013
Chris and his team did a beyond amazing job with the services for our wedding!! WE truly cant describe how happy we are with how GREAT of a job Chris and his team did!! Not only were they professional, down to earth but they are the BEST at what they do!! If you are looking for top quality and professionalism Chris Brock is your guy! we had the pleasure of using Chris and his team for several of our services and we can honestly say it was one of the BEST wedding decisions!!!
We hired him for photo, video & DJ
Lisa -770-715-3965 | Corey # 678-575-7244
---
Review by: Brandy Blackburn Wedding date: December 31st 2012
Our New Years wedding was everything I dreamed it could be!
We have now been married for a less than a month, and all of our family has already seen a good bit of the wedding shots on facebook and pinterest. How often do couples get to say that?!! I don't follow the wedding photography industry closely, but that seems fast.
Much credit has to be given to Christopher for having the ability so quickly to get us so many frame-worthy images. The processing was well done, and we could tell they spent extra time on some of their favorites. Not over-processed at all. Thank you Christopher Brock Photography
---
Review by: Tameca & Tamiko Wedding date: December 15th 2012
We would recommend Chris Brock for any occasion. His professionalism and making us feel accepted was greatly appreciated. The turn around time for the pictures and video were amazing. We cant thank you enough for capturing our special day and making it a memorable one. We will be call again!
Tameca and Tamiko
---
Review by: Pam Roozi Wedding date: December 1st 2012
MOB – Christopher Brock and his team were absolutely wonderful in making my daughter's wedding a very special day! They were very professional and wonderful photographers, videography & DJ. They were wonderful to work with and would do anything we asked to make the day special. He captured every special moment and so many more. We couldn't have asked for a better group of professionals. By the time I returned home he had already posted a few pictures on Facebook for me. Choosing Christopher Brock Photography was one of the best decisions we made for our daughter's wedding day and would highly recommend him to anyone else! Looking forward to seeing all the pictures and DVD. Thanks Chris for a great job
BRIDE –
Chris and his team were PHENOMENAL!!!! Everyone was super friendly and really listened to what me and my new husband were looking for. My pictures and video are amazing!!! His company selected the DJ for us based on what we were looking for in a DJ. I'll admit I was nervous because prior to the wedding day I had not met or talked to the DJ. Lucky for us, Chris and his team are really in tune to the kind of reception we wanted to have and the DJ Simon Rimmer kept everyone on the dance floor. I am beyond impressed with the job his company did for our wedding. I should also mention that my husband is never thrilled with taking pictures…. Another thing that makes Chris awesome…. He shot all of our engagement pictures in less than an hour and they came out true to his style… AWESOME!! I have a huge family and after the ceremony everyone wanted a picture with my husband and I. Chris (knowing how we feel about standing and posing for pictures) accommodated everyone and got all the shots my entire family wanted quickly so everyone could move on and have fun. I cannot sing his praises enough!!!
Pam Roozi (678) 528-7487
---
Review by: Holly Thrift Wedding date: October 17th 2012
They were so wonderful!! Any picture that we wanted we got!! Very easy to work with!! Amazing pictures!!!!
---
Review by: Jessica Gillette Wedding date: November 2nd 2012
Christopher Brock was the photographer at my daughter's wedding. We found him to be extremely professional. He was very quick to respond to any questions we had, and we were very pleased we selected him. Since the wedding was just a few days ago, we have not seen many pictures yet. Those we have seen are gorgeous. We would definitely recommend him, and I will certainly call him when my next daughter gets married.
Jessica Gillette 770-361-3950
---
Review by: Ashley Reccord Wedding date: October 27th 2012
I highly recommend Christopher Brock! He is the definition of professionalism! He worked with us in every detail to make our wedding day flawless and unforgettable! I got so sick the week had our engagement photo session scheduled and he did everything he could to reschedule it and make it such a fun experience. Christopher was incredibly responsive to every text and phone call. My husband and I were blown away by how quickly he got our photos and wedding video back to us. I kept going back and forth on whether or not to have videography and after seeing the final product, I am SO glad that we did! If you are looking for a seasoned professional who is creative and seamless to work with, you MUST book with Christopher Brock! It will be the BEST decision that you make! I would recommend him to any and everyone!!
Ashley Reccord 678-895-4643
---
Review by: Demetrius and Raquel Fikes Wedding date: October 20th 2012
Chris we would just like to thank you so much. You did a fantastic job on our wedding day! Thank you so much for capturing our union.
Respectfully,
Demetrius and Raquel Fikes
---
Review by: Deepika Dewaker & Varun Sharma Wedding date: October 6th 2012
As soon as I got engaged, I was on the search for an amazing photographer and videographer that can capture our wedding day. I wanted someone that has done Indian weddings before, that could take the traditional pictures, but also the artsy innovative pictures as well without breaking my budget. I found Christopher Brock and looked at his immense portfolio and loved the quality as well as the quantity of his pictures as well as the variety. I wanted him to capture our wedding day and after I found out he also does videography, it sealed the deal for me. From shooting our engagement photo shoot at the Goat farm and getting such amazing magazine like quality pictures, I was so happy. All my friends and family kept asking me who my photographer was and couldn't wait to see pictures of our wedding. Well I got married 3 days ago and not only are the pictures amazing so far from the wedding, but Chris and his team are so sweet. When I was trying to coordinate things on the day of my wedding and was a little stressed out, they made jokes and were very supportive. It's nice to know that behind the great pictures is a great person and team and I will recommend him to everyone I know! Thanks so much Chris!
Deepika (803) 466-7554
---
Review by: Missy & Matt Wedding date: September 15th 2012
Chris impressed us with his online photo samples, and now that ours are becoming a part of them, I can honestly say we LOVE his work. So far, only 20 photos out of thousands have been posted, but the comments have been incredible. Missy and Matt's wedding was a dream come true, a fairy tale. I was fortunate to have picked the perfect venue, the Payne Corley house, the perfect florist, Lily of the Valley, the perfect DJ (Rich from Black Tie Events), a gifted caterer, (Mike at the Park Cafe) and a photographer who has the gift of capturing all on film so that on any day I can go back and relive a day that is truly one of the best of my life. So far I have not been able to make it through the 20 posted pictures without crying tears of joy. Chris has a talent for climbing on bathtubs, chairs, and who knows what else to get the ungettable. Then, he transforms them through lighting and whatever other means he has to make the photos as magical as the event itself. What better tribute can I make to this truly gifted and dedicated artist. From all of us involved in the LaMontagne wedding, thanks Chris. I can't wait to see the rest.
missy.philips.338@yahoo.com (770) 498-2019
---
Review by: Rachel Carter Wedding date: September 9th 2012
Chris Brock did an excellent job at my wedding. I chose him b/c his portfolio was absolutely awesome and he didn't disappoint with my wedding. The photos that I've seen so far really captured the beauty of our moment. You won't be disappointed with his work at all if you go with him.
Rachel (678) 438-0949
---
Review by: Luv Walker Wedding date: September 7th 2012
Christopher Brock Photography provides excellent service and products. My wedding was to be in the early evening, but because we ran extremely behind, the wedding took place outdoors in the dark. Needless to say I panicked! But Chris ensured me that everything would work out, and the pictures are beautiful. He was very professional and so knowledgeable of his craft that he pulled off a miracle. Any bride knows, you only get that day once, and your pictures are frameworks of your day. I am very thankful he pulled this off for us.
Luv Walker 678-438-8145
---
Review by:
Madeleine Nguyen Holloway
Wedding date:
August 31st 2012     We could not be more pleased with Chris Brock's work and skills. He is absolutely fantastic to work with, extremely professional, so very flexible and does an outstanding job. You want to trust someone for your lifetime memories and Chris is the perfect answer. His top-notch techniques and skills result in one-of-a kind pictures that capture the perfect moments. As a nervous bride, I felt really at ease and very much enjoyed working with him.     Mr Holloway (619) 819-2942    
---
Review by:
Mr & Mrs Parham Sabetazm
Wedding date:
July 28th 2012     Chris Brock was by far my my professional vendor. His work is not only amazing, but he really helped keep the wedding flowing smoothly. He offered excellent advice, and was a delight to work with. I was very impressed. If you're looking for a wedding photographer, let me keep you from wasting precious time looking for someone. We did a ton of research, and at the end picked Chris Brock.     Leah Sabetazm (404) 665-9984      
---
Review by:
Andria June
Wedding date:
July 21st 2012
Christopher Brock is the best photographer in the business!! He is a one stop shop for photography and videography!! HE does excellent work and is very professional!! He came to Columbus, GA to do my wedding and had a temp of 104 and STAYED the entire time and even though he was sick!! I later found out he was put in the hospital for 2 days after my wedding!! He was amazing and my pictures are gorgeous!!! I would definetly recommend him to EVERYONE!!!
Andria June – 706-405-9535 cell
---
Review by:
LaTricia Burnett
Wedding date:
July 14th 2012     Christopher Brock and his team seriously exceeded our expectations. My new husband and I are very pleased with his work and can't wait to use him again. My husband normally does not like taking pictures, but he told me that he actually had fun taking pictures. The team was very professional and knew when to make a joke or say something to calm my nerves. They were great! We are thrilled with the results of everything
I am positive these pictures will speak more than a thousand words. If you are looking for a photographer to truly capture the moment, get Christopher Brock!     LaTricia (706) 399-6068  
---
Review by:
Monique & Joseph
Wedding date:
July 7th 2012  
I'm having trouble writing my review for Christopher Brock Photography out of fear that I won't adequately describe just how phenomenal this company really is. This guy doesn't take pictures he makes memories. If you are looking for a photographer that will make your pictures the envy of all who see them and ensure that your memories are memorialized via photolistic journalism then there is no other answer for a photographer but Christophe Brock. He and his team are AWESOME!!!! Besides marrying my husband,hiring him was the best decision I've ever made for my wedding day! All of my friends now want their wedding pics redone now that they've seen me and my grooms pics;)
Chris Brock you are phenomenal and there needs to be a new word to describe what you do! Our pics at the Georgian Terrace Hotel turned out AMAZING!
Monique (859) 351 – 6627
---
Review by:
Erin & Michael
Wedding date:
June 29th 2012
Officially we have been married for 24 hours and our wedding will be remembered forever!! And of course Chris, Brian, and Kevin captured every moment, every surprise, every tear, and especially every smile. Chris and his team went above and beyond to capture the perfect shot. If you are the couple looking for the best Chris and his team are perfect because they do it right!! And by far they are worth every penny!! Chris and his team captured our special day and turned it into priceless memories. Chris, Brian, and Kevin thank you for doing the best job and giving us tangible memories of everything on the most special day of our lives!! Cheers!
Erin & Michael – (770) 570-6659 | (678) 457-8178
---
Review by:
Melissa Shore
Wedding date:
May 19th 2012
I found Chris on FB and loved the pictures he was always posting! At that time he was having a special so I went ahead and booked him! From the time I booked him until the wedding which was about a year I saw a lot of his photos not just from him but from his other photographers he has and I knew I found the right photographer to capture my day! Everytime I contacted Chris it was within minutes I would get a response . On my wedding day the photographer Brian was right on time he had a list of certain poses and was always willing to take whatever photos we wanted I never felt that he was crowding us and there were times I didn't even know he was around until I saw the pictures! Once I received my photos I was so impressed I couldn't believe that I had photos like ones you see in magazines:) I highly recommend Christopher Brock and his team!! You will not be disappointed!
Melissa 678.472.9447
---
Review by:
Mandy
Wedding date:
June 16th 2012
Christopher you were fantastic. From the very start of our engagement session through our wedding, everything went smooth. This coming from a true bridezilla! I only wish all my other wedding vendors operated on your level. Thank you and if anyone has any questions about this fantastic vendor I will instruct Christopher to give out my phone number for reference phone calls.
---
Review by:
Courtaney & Chris
Wedding date:
June 16th 2012    
After interviewing several photographers, my daughter and I went to meet Christopher Brock. We both instantly decided HE was the one. The quality of his work, his personality, and his overall demeanor made the choice obvious.
The day of the wedding, he was on time, professional, and willing to listen! Christopher is passionate about what he does, and his work shows it. The wedding pictures were returned to us within 5 days, and they are FABULOUS! Christopher is creative, and a MASTER at what he does. The DJ was provided by this same company, and what a party he threw! The party didn't stop for a second. The DJ really kept the place alive, until we HAD to shut it down so the couple could leave in their provided transportation. We haven't seen the videographers work yet, but he works for Christopher, and I will guarantee it will be as perfect as the pictures. When considering your photographer, remember, the next day, you will lnot remember anything about your wedding. This is the one lasting memory you will have, especially in 50 years. Don't skimp! Go for the best! I must also tell you, after the date are selected, HIRE your photographer. This needs to be done FAR in advance of the wedding. The GREAT one's book up fast!
This is NOT a paid advertisement. This is an honest opinion of a mother of the bride who is really a stickler for professionalism and quality service. Why did I give him a 4 in flexibility? Only because no one is perfect, and it was the least harmful category! Chris is an AWESOME PHOTOGRAPHER well worth his price. Call me if you have ANY QUESTIONS!
  (404) 735-4757 Carol (MOB)
---
Review by:
Christina & Chris
Wedding date:
June 9th 2012
Christopher Brock is a great photographer who is very familiar with the Marietta area. His services are great and he devotes his entire day to the wedding and reception and takes many great shots. His turn around time is amazing and the photos are professionally edited. If you are interested in getting married around Marietta, you should call Christopher!
Christina (404) 543-9816
---
Review by: Paula & Chris Wedding date: June 2nd 2012
I got married this past weekend and everything was just to died for. One of my bigest concerns were the pictures, only because the time flyes by and there is not enough time to take all the shoots etc… Chris and His Dad Larry took care of every single of my worries. They captured all the special moments of my wedding and I am sorry the final product will be awesome. They were nothing but extremely pleasant and fun to work with, They were on top of their game the entire Night and our families had a blass with them. The experience couldn't be better!
Make sure you guys book Chris in advance , due to the quality of his product and his professionalism he will always be booked. We can't wait to see all the pictures… So far he posted 3of them and they are breath taking! Thank you guys for making my day even more special!
Paula (404) 660-6834
---
Review by: Janet Clemmeson Wedding date: May 27th 2012
Chris provides amazing work for the price of his services. He is also very quick to respond and gets your product to you quicker than any other vendor. If you want modern, artistic, great quality pictures I would definitely recommend his work. He captures moments you wouldn't have thought of and has a great eye for anything that looks like it came out of a magazine. My pictures were posted to my facebook the day after the wedding and everyone couldn't believe them. They were stunning and exactly what I wanted. My video was also verrry good. He has a talent for making your movie sentimental and beautiful. Very different from your common videographer and his price was unbeatable. I give him two thumbs up in every category that has to do with quality of the work. He is truly an artist and has the personality of one. There were a few times where he was very direct and almost impatient with what he wanted in the shots so I was a little rattled in the moment. Outside of that he is very quick, talented, and willing to do whatever the client wants. After finishing my video, I had a few requests to change or add things and he was very willing to fix whatever I asked which was great. I was also very fortunate that he decided to take pictures when we had only discussed videography. We are very lucky to have decided to go with him. He provided way more service and at such quality than we expected!
Janet – (770) 546-5422
---
Review by: Lauren Bricks Wedding date: May 26th 2012
If you want a photographer that listens to whats important to you, shows ou 100% respect and consideration on your weddig day, and takes the most perfect pictures, go with Chris Brock. I was so nervous at first because my mom picked him out, but she's a wedding planner and pbvipusly only picked out the best. His team came and the entire bridal party felt like they were incredidibly nice, professional and truly blended in well. I've been in weddings where the photographers talked the entire time, we're demanding and didn't really listen. This was not the case at all. I told them exactly whatt vision for the pictures was and so far each photo is exactly what I expected. I am so thrilled and excited to have suh high quality and beitiful photos. My good friend even said she wishes she could go back in time and use Chris for her wedding. I could not be happier with the final product!!!!!
Lauren Bricks
---
Review by: Mr & Mrs Pierce Wedding date: May 19th 2012
Christopher Brock is an AMAZING photographer. Very Professional and I would recommend his team for all three of the services he provided to us. I would say it is a bit pricey but seeing just a couple of pictures the night of our ceremony, I would throw that statement out the window because it is well worth the money and you would be very happy with the outcome PLUS he provides you with a number of packages to choose from. I also really enjoyed the DJ. He was very friendly and played great music during the reception ALSO the music for the ceremony flowed so well and I couldn't of asked for it to go more smoothly. A special thanks goes to Chris Brock and his team for helping make our dream wedding into a reality! -Kristen & Mark
Kristen & Mark Pierce
---
Review by: Mrs Thurman Wedding date: May 4th 2012
Chris Brock and his apprentice Brian were an absolute pleasure to work with! Chris and Brian were both very professional and very flexible. They were both willing to do whatever it took to make our wedding day special. The quality of the pictures and video are simply spectacular. Chris also did our engagement pictures, and they were gorgeous! We've gotten so many comments from wedding guests about Chris and Brian's professionalism and beautiful pictures. We highly recommend Christopher Brock Photography!
Jennifer (937) 286-3329
---
Review by: Hannah Lee Wedding date: April 28th 2012

Chrisopher brock did an awesome job at photography for our dream wedding! he made sure everything went perfectly on our special day- we couldnt have found a better photographer! we will definitely recommend him!
Hannah & Nick Lee (850) 373-8300
---
Review by: Keri & Jeff Wedding date: April 21 2012
Chris Brock and his apprentice Brian were very organized the day of the wedding and made everyone at ease. My bridesmaids referred to Brian as their prom date:) The photographs were creative and the composition was amazing. Christopher Brock was always quick to respond to emails, offer suggestions, and provide hints and tips. As an amateur photographer, the photography at my wedding was my number one priority and I couldn't be happier with the end results. Thank you for capturing the beauty of the day! You have an amazing gift and I am so grateful you made the journey to Raleigh NC!
Keri 919-398-2449 | Jeff 919-880-8924
---
Review by: Kristie & Kevin Ingle Wedding date: April 14th 2012
We love Christopher Bock Photography !! His shots were fun and creative, and we felt very at ease with him. He made me, as a crazy wigged out bride, feel very comfortable on my big day.
I would easily recommend him to anyone looking for a photographer or videographer. He was easy to get a hold of and very flexible with his photo shoots. He was willing to go above and beyond to make sure the video and photos were perfect.
Thanks a mil, Chris!!
Kristie & Kevin Ingle
(770) 309-1168
---
Review by: James & Faith Wedding date: April 7th 2012
Simply AMAZING!! As soon as we saw Christopher Brock's website, we knew that he had to be our photographer. He is truly customer focused! He is very prompt and responsive and clearly understands the importance of the wedding experience. Christopher Brock goes out of his way to capture the essence of each couples special day and their expression of love. Christopher Brock did both our engagement photos and our wedding photos, and we could not contain our excitement with each image that he shot. He puts his soul into everything that he does, and that is clearly shown through his work. He captured every special moment at our wedding, and makes us feel like we are reliving our wedding day every time we look at the photos that he has already shared with us, we can't wait to see our entire wedding album, movie trailer and wedding movie. We are honored to say that we were one of the special couples that was blessed enough to have Christopher Brock and his team (Kevin H and Leigh Anne) in our wedding. His love, his passion, and his soul is put into every image. We LOVE his work…..there is no one better!! When you start to plan your wedding, Christopher Brock Cinemaphotography is the first vendor that you should have on board.
James and Faith
(336) 692-3160
---
Review by: Mr & Mrs Richard Collins Wedding date: March 31st 2012
Christopher Brock and his staff were fun to work with! He is very laid back and manages his staff very proficiently. We had fun the entire evening and I know that they captured every moment of it. To top it all off, the very next day I started seeing some high lights photos posted on facebook! Now we live in Vegas and held our destination wedding in Hilton Head. Christopher made is so easy holding Skype conference calls putting us in touch with professionals he knows in that region. If we had to do it all over again, we would not change anything! Thank you Christopher Brock Photography!
Thank you!
---
Review by: Mallory & Dave Sigler Wedding date: March 23th 2012
We booked Chris Brock for our Wedding photos and added Engagement Pictures and his Videography services afterward. Chris' work is INCREDIBLE, his pricing are unbeatable and you'll want to book him for everything he offers! Chris takes amazing pictures and really has a passion for what he does. Nothing is cookie cutter with Chris- He wants to take perfect pictures and have fun with it. He came with new, fresh ideas for pictures and poses and really takes advantage of the scenery and what you have to work with. Chris and his assistant made our wedding day easy and fun and every picture is GORGEOUS. We highly recommend Chris Brock to everyone, we ADORE his work!
Mallory (603) 995-1588
Dave (978) 729-7393
---
Review by: Matt & Kelly Devine Wedding date: March 24th 2012
Chris Brock & Assoc. Are top notch! Best of the best!! When someone is as passionate about there craft as Chris you know you will be getting the best service and excellent quality.. His knowledge of photography, expertise and creativeness sets him high among the elite photographers/videographers…His professionalism and work ethic are second to none. We highly recommend Chris and his team and would deffinately use his services in the future for any of our photography/videography needs.. Go CB!!!It was harder for me to commit a photographer, than it was the groom lol. Once I talked to Chris and saw his work I knew I would be happy with the outcome. But I was more than happy in the end. The quality of everything and service we received were excellent. Chris Brock Rocks!!!!Kelly (404) 403-0164 Matt (404) 213-9772
---
Review by: Brittany & Jeff Hill Wedding date: Feb 25th 2012
Christopher Brock and his assistant did an awesome job with the photography and videography. He was very professional and the pictures turned out amazing! We received many compliments on the photos and the video. He always responded quickly to any questions I had before the wedding. I would recommend Chris to anyone and will use him in the future for any photography needs. Thanks Chris for everything.
Brittany and Jeff Hill (404) 597-2610 and (678) 294-6235
---
Review by: Tiffany & William Blount Wedding date: March 17th 2012
Chris Brock is the Bomb.Com!!! Seriously folks, if you want tasteful and high quality work, Chris is your guy. Chris did our engagement pics, wedding pics, and the videography for our wedding and we couldn't have imagined it better ourselves! Chris and his team capture every memory as if it were their own. Thanks to him we have a lifetime of memories from our special day, and we are forever grateful! They also have a great turn around time when it comes to getting you the pics and video! We will be using Chris and his team for everything!
Tiffany & William (404) 786-5630
---
Review by: Ibrahim Jamal Awad Wedding date: December 14th 2011
Though it has a been a few months since my wedding, I would like to extend my deepest thanks to Mr. Chris Brock. My wife and I thank God that we made the wonderful decision for hiring Chris as our photographer on the most memorable day of our lives. Chris's pictures capture so much emotion which can only be achieved by a man with great talent. The most impressive thing about Chris is not his skill or his professionalism, but it is his relentless will to make you not only happy but overjoyed. Truly, Chris went over and beyond his obligations to make our wedding a very special occasion. Thank you, Rawan Abdul-Hadi and Ibrahim Jamal Awad.
Rawan Abdul-Hadi and Ibrahim Jamal Awad (404) 775-9448 & (404) 580-2676
---
Review by: Hannah & JD Madill Wedding date: 3-2-2012
Just look at all the positive reviews…these people aren't just being nice, Chris Brock deserves a 50000 out of 5!
He does amazing work and is amazing to work with. Comes prepared and moves the photos along at a great pace and makes certain you get all the shots you want to get!
I cannot say enough great things about him. We loved our engagement shoot and love the taste we've gotten of our wedding photos. I also highly recommend getting him to do the videography at your wedding, it is something you would not regret.
BOOK with Chris Brock now. It wouldn't surprise me if he was already full for years to come so book early!
Hannah & JD (678) 371-1360
---
Review by: Sally Jane Wedding date: 2 – 18 – 2012
We are so thrilled with the photos taken by Christopher Brock at our wedding. He is so creative and extremely professional. We would highly recommend him to anyone looking for a wedding photographer
Sally | hollingsworth.sally@yahoo.com
---
Review by: The Robertsons Wedding date: January 28 2012
WOW is all I can say! Bryan and I held our Mexico destination wedding the last week of January this year. Today is roughly a month later and we just got our photographs in, over 1600 of them and they are breath taking!!!! We are sooooo happy with our decision to use Christopher Brock as our wedding photographer. He was never intrusive but when I needed him he was always there. His eye for photography is amazing and staying in touch with him was very easy. He was very prompt to return any calls or emails. We would recommend him to anyone planning a wedding. Thanks again Christopher. You were amazing.
Brides that are considering Christopher, please email me with any questions!! jamietrobertson@yahoo.com
---
Review by: Kathryn Chandler Wedding date: January 7th 2012
Chris Brock and his team shot our wedding on January 7, 2012. They shot over a 1000 pictures and also did a videography of the entire day. He had everything edited and completed before the end of the month, and we couldn't be happier with the way everything turned out. Chris is an excellent photographer. He was great from the beginning to end. He always responded to our emails right away and worked around our schedule to get the engagements in as well. If you chose Christopher Brock for your photographer you will not be disappointed!! He was awesome!
Kathryn (Julie Stearns daughter) & Zach Chandler
---
Review by: Julie Stearns Wedding date: January 7th 2012
Christopher Brock is the one to photograph your wedding.
From the moment I saw Chris's work, I knew he was the one to document my daughter's wedding.
Chris and his assistant did an outstanding job!!
From the very first meeting to the wedding day, Chris always responded immediately to all questions and concerns.
His artistic ability to capture moments in time are priceless. His photos are not only absolutely beautiful, but creative and unique.
Everytime I see the video clip, it brings tears of love and happiness to my eyes.
I would recommend Chris and his team to "everyone" who is looking for a photographer/videographer. They are top-notch and second to none.
Lucky for him I have 2 other daughters and he will definitely get my repeat business.
Julie Stearns 404-547-9063 – jstearns2@forsyth.k12.ga.us
---
Review by: Adnan and Zaina Hasmi Wedding date: December 30th 2011
Chris Brock and Zac,
We received the CDs on Saturday, but have been really busy with Adnan's cousin's wedding stuff so I'm just now getting a chance to email you. The photos and movie are amazing and I'm actually putting the movie on every time i get a free few minutes lol. Thank you both for making our special day even more special– it was a pleasure working with Zac and Betty and they really helped us feel comfortable and were so accommodating and nice
Initially, I only wanted photography and no videography, but my dad convinced me to get both, and I'm so glad he did! Thank all three of you for the work you did and for getting everything to us in such a timely manner. We really hope to see you again at another GA wedding
Take care, and thanks a ton again!!
– Adnan and Zaina
zainahashmi@gmail.com
---
Review by: Mr & Mrs Williams Wedding date: December 31st 2011
Okay. Where do I start? Christopher Brock and his team were AMAZING!!!!! I am so happy that we chose them for our New Years Eve wedding. From the time that they arrived to the time they left, they were so professional, so fun and overall geniuses! Christopher said that he was willing to take any pics that we wanted, but being how I have seen his work I wanted him to work his magic and he did!!!! We booked him 2 years in advance for our New Years Eve Wedding. Please listen to me and book him as fast as you can! He is truly the best!!!!!! Thank you both for everything!!!!!
TeQuila Williams (706) 995-8913
---
Review by: Latoya & Ryan Moore Wedding date: December 22nd 2011
Chris Brock did an excellent job in our engagement, bride photoshoot and wedding photos. Chris is very professional and the quality of his work is excellent. Since Chris is such a good photographer with reasonable prices he is very popular, which made it slightly challenging to get dates for photoshoots. Chris made every effort to accommodate our schedule but it was sometimes difficult. Overall I would recommend Chris to anyone!
Ryan & Latyoa +1 (678) 761-9382
---
Review by: Paris & Michael Wedding date: November 6th 2011
We found Chris Brock on facebook back in 2009, consulted with him a month later and booked his services for our November 6th 2011 destination wedding in Hawaii. Since we were paying for all travel expenses we only could afford to have just him come and not a assistant BUT he managed to do both photography and video with amazing results!! To top it all off he worked a wedding the day before in Atlanta, took a red eye flight out after and got to us the next morning ready to make us a happy client!
Yesterday we received our photograph disks and wedding movie and we are shocked at the fantastic quality. When watching our wedding flick you would have thought there was a complete film crew handling everything. You would have never known that Chris did it all on it's own and still managed to take over 1000 beautiful photos! All I can say is holly shrimp!
We would recommend his services to ANYONE looking to get married! We defiantly got what we paid for plus some
Paris & Michael
Feel free to email with any questions – pariscravencook@yahoo.com
---
Review by: Kristen & Destin Neal Wedding date: November 5th 2011
Chris Brock was the best photographer ever!!! We look like movie stars! My father and Husband couldn't be more Happy!!!!! He is GREAT at what he does!!! Thanks so so much!!!! Kristen and Destin Neal
Kristen Neal (678) 662-0369
---
Review by: Lindsey & Ardy Bagheri Wedding date: October 29, 2011
Words can't describe how wonderful Chris Brock and his team were for our wedding. He kept us calm, and took the most AMAZING, UNIQUE photos, I have ever seen. He has an eye for talent and would come HIGHLY recommended.
We booked Chris for videography services on our wedding day. He was so flexible with everthing, including our budget
-we are so happy to have worked with him- it was by far one of the best decisions we made for our big day! He really loves what he does and it shows in his videos. The day of our wedding, he brought himself along with his assistant- both were awesome! He even took some photos along with the video and the photos are truly breathtaking! My friends and family all cannot stop talking about how amazingly talented all his shots were- GREAT WORK CHRIS! Thank you so much for capturing our day, we will be able to reference our once in a lifetime event for the rest of our lives, thanks to you and your team!
Lindsey & Ardy (404) 213-3783
---
Review by: Angie Goff Wedding date: October 22 , 2011
Christopher Brock is absolutely amazing! He has a very creative style which makes for the best wedding pictures possible. He's able to capture moments without even noticing he's there – that's the best kind of photographer. The video he put together is beyond anything I could imagine… he truly loves his work!
Angie (404) 259-7458
---
Review by: Lana & Adam Frey's Wedding date: October 21st , 2011
Adam and I got married on October 21st at Villa Christina. We were thrilled to have booked Premier photography for our big day. Christopher Brock and Leigh Anne exceeded our expectations…. by far. It's amazing that these talented, professionals are also down to earth and very helpful. We wouldn't have picked anyone else. It was really a pleasure to have known these very gifted photographers and videographers. Thank you for creating beautiful memories of our special day! I would absolutely, without a doubt, recommend Christopher.
Lana (404) 729-9278
---
Review by: Eileen and Michael Gilbert Wedding date: October 9, 2011
Christopher Brock and his team were great! Chris did our engagement photos, video invitation, our wedding and wedding video. He was wonderful from the beginning, working with us in finding the right price that worked in our budget and providing excellent service. He didn't mind our countless emails and answered all questions we had. Our engagement photos came out wonderfully and he was so quick to deliver them. I highly recommend him and his team to anyone!
Eileen and Michael Gilbert. Married Oct. 9, 2011
678-862-3977 & 678-231-7838
---
Review by: Lauren Warren Wedding date: October 2nd 2011
I would tell ANYONE in search of a photographer for their special day to look no further than Christopher Brock Photography. He did our engagement shoot in July 2011 and ultimately our wedding on October 2, 2011 at Villa Christina. He was a true professional, very creative and just an absolute pleasure to work with.
His journalistic style was so unobtrusive, sometimes I forgot he was there and he was at the venue almost 8 hours! All my guests STILL talking about how great of a guy he was and the quality of work he produced!
Despite me being located in DC, Chris was always available for questions and even when I was initially hesitant about his rate, he sent info on other local vendors to show how his packages compared. I don't even know why I was concerned!
I would recommend him without hesitation to anyone and everyone and hope to perhaps do some non-wedding work with him in the future!
Lauren W.
Washington, DC
+1 (404) 200-3572
---
Review by: Janice & Paul Carlton Wedding date: September 3rd 2011
Christopher Brock was our photographer/videographer for our 9/3/2011 wedding, and we were very pleased with his work, he is very professional, prompt, and understanding, my husband and I highly recommend him for any of your photography needs, we will definitely be using him in the future.
Janice (404) 702-6760
---
Review by: Melisa & Matt Wallace Wedding date: August 27th 2011
I found Chris's company on a Facebook add and decide to check out his website. I then learned how amazing his work was! I inquired about packages and ongoing specials, and he and his assistant were very responsive. Every time I emailed with a question, I was promptly replied to. Since I live a couple hours away, I was given the option to Skype Chris for a consultation at my convenience. I hired Chris for photography and videography. His price was exactly in the range we were looking for, for the kind of package I wanted.
He showed up on time, if not early, and began to shoot the video and take pictures immediately. He was very professional and stayed out of my way (…and I mean that in a good way. Brides are already stressed with everybody around them all day, all they need is someone else to ask questions and give demands). Half the time, I forgot he was even there! He made my entire bridal party comfortable enough to just be themselves, which is what I really wanted! I had a lot of fun with Chris and his assistant! He captured all the right moments without me telling him what I wanted. We ended up with over 1,500 pictures and a video that was over an hour and a half long. Everything was perfect. Now, I just have to go through and pick out 50 pictures to put in our album!
Everything was PERFECT! I would most definitely recommend Christopher Brock Photography to anyone for their big day!
Melisa +1(334) 524-0692
---
Review by: Jamileh and Bahman Wedding date: September 24th 2011
Dear Christopher Brock,
Jamileh and I would like to thank you so much for the wonderful and excellent job that you did for our wedding at Hilton hotel. Great flexibility with working with us at the last minute. Will definitely recommend service to our friends who are just starting to plan their weddings. The party was unbelievable and everyone we spoke to had a great time. You guys were well organized throughout the entire planning process…. Everything went better than well, we were very pleased with the professionalism and energy that your crew brought to our wedding. Definitely will be referring you in the future to all our Persian friends! Thanks again for being part of our wedding. I appreciate all your hard work and hope that you are well.
Thanks
Jamileh and Bahman
(404) 384-6465
---
Review by: Kyle & Sarah Lutrell Wedding date: September 10th 2011
Chris Brock did a wonderful job at my daughters wedding last weekend. We had interviewed several photographers (this was her top priority) and none of them was what she was looking for. I kept searching and found Chris. My daughter knew immediately that this was the photographer for her. His pictures are unique. He is very professional and has wonderful personality. He will surely make your wedding day one that you will never forget!!! Thanks again Chris!!!
---
Review by: Nicole "Crawley" Tyler Wedding date: July 31st 2011
"Being an aspiring photographer, I understand the value of GREAT photography at weddings. At the same time, being a bride on a budget, I understand the value of my funds. Chris Brock Photography was reasonable in cost and the quality of the photographs were FAR BEYOND what I'd expected! He is a very professional and confident photographer who makes amazing shots seem effortless!! He also helped me to feel comfortable in front of the camera. I ABSOLUTELY, most definitely recommend Chris Brock Photography to anyone looking for amazing wedding photography with super quick turnaround time!! The experience with him as my wedding photographer has inspired a higher standard for creativity in my own work. I am beyond satisfied and extremely appreciative."
thanks again and again,
Nicole "Crawley" Tyler (443) 854-4026
tyler.wedding@hotmail.com
---
Review by: Clifton and Wednesday Alexander Wedding date: July 9, 2011
Chris Brock and his team provided video and photography services for our July 9, 2011 wedding. Chris also shot our engagement pictures at Marietta Square. I don't know where to start. Chris is the upmost professional. From our very first consult, he took the time to show us countless pictures and video trailers from previous wedding and events that he had shot. He also showed us the equipment that he would be using to shoot our most special day. Knowing that Chris had the most up to date, high tech equipment made my wife and I feel at ease. The engagement pictures were amazing and Chris was very patient with us as we had several wardrobe changes. The pictures were back to us in a very timely manner. Chris kept in contact with us periodically before our wedding day, making sure he had every detail secured on his end.Chris made it very easy for us by setting up Skype meetings. This saved both parties gas and time. On the day of the wedding, Chris and his team were scheduled to shoot pre wedding photos. Chris worked with my wife and the bridesmaids at the hotel and his team met me and the groomsmen at the church. They were there before the scheduled time and took some priceless photos. During the ceremony, Chris and his team moved about the church with being noticed. You can tell that they were professionals. They all were dressed in uniform and looked great. After the ceremony Chris led us to Piedmont Park for some awesome photos. These shots by far are our favorite. Again, we were able throughout the day to step back and let Chris and his team do their job. Now that's TRUST! Our total package was ready for us as soon as we returned from our Honeymoon a week later. I highly recommend Chris Brock and his team to shoot any special occasion. They will add value to your day. Thanks again for providing memories that my wife and I will cherish for a lifetime.
Clifton and Wednesday Alexander
(770) 864-4853
cliffalexander@hotmail.com
---
Review by: Jason & Shereen Klevens Wedding date: May 21st 2011
My wife and I were married on May 21st, 2011 at The Park Tavern in Midtown. Chris Brock shot our engagement photo shoot in Piedmont Park and provided both photography and videography services for our wedding.
Making every attempt to be savvy wedding planners we simply found Chris online. We looked at his online portfolio and his wedding package prices and figured, at a minimum, we should call to speak with him. The quality of his work appeared to be so high and his prices so reasonable that we figured there must be a problem. We called with skepticism and truthfully, we weren't all that nice to him in our first conversation. We drilled him about his experience, his prices, his background in photography, and his online reviews. What really stood out to me when we spoke with Chris was his willingness to stand behind the quality of his work. Chris was well spoken, flexible, and accommodating. We made a reasonable down payment and agreed to meet for the engagement shoot. My wife and I had decided that if we weren't happy with the engagement session we would continue to look for another photographer having only lost our deposit!
I think it's clear enough that anyone reading this review can figure out how things went! Chris is an AMAZING photographer. He has great vision, uses the highest quality equipment and provided us with creative, vibrant, and magazine worthy photographs (which is really tough to do since neither my wife or I think we look good in pictures). There are photographers out there charging triple Chris's rates………..DON'T OVERPAY!! We were so pleased with Chris's work that we upgraded to include the wedding videography. Chris was a professional from start to finish and I can assure you that my wife and I, as well as our families, are not always the easiest to work with. The traditional "posed" family photo's that we asked for turned out beautifully, but our favorites are the candid photo's that he took throughout the event. He provided us with 1,300 photo's encompassing every phase of the day (from getting ready to partying through the reception). Not to mention the wedding video that was cut, edited, set to music, and greatly exceeded my expectations.
I don't offer praise lightly and would almost never give someone a perfect review as I have done above. For his dedication to his profession, his responsiveness, his creativity, the quality of his work, and his more than reasonable prices, I would recommend Chris time and time again!
Thanks for everything Chris!
Jason Klevens
Jason.Klevens@chartisinsurance.com
---
Review by: Patel family Wedding date: June 30th – July 3rd 2011
My family and I held our daughters 4 day 900 guest count Indian wedding in Miami Florida June 30th through July 3rd. Christopher and staff did a marvelous job with the photos and video. They had their hands full with a very demanding family. Everything from the Mehndi party to the Barat to our 2 hour ceremony, I was very impressed.
I had chosen this team of photographers based off the very credible reputation they have in our Hindu community. I was even more impressed with the fact that I received all our wedding photographs (5,000+) with in 2 weeks of the wedding date.
I am a man of very few words and found that I owed Christopher this review for all his hard work.
Mr. Patel 011 + 91 + 92 7452 8923
drjhnpatel@gmail.com
---
Review by: Olga & Vlad Wedding date: May 28th 2011
Olga Kukharchuk (404) 717-9371
My wedding was on May 28th of 2011 and must I say this photographer has some hard core skills! Not only did my photographs and video turn out AMAZINGGGGGG he also cracked jokes during the wedding when things weren't going exactly my way or as i had planned them too just to make me feel better… If anyone is looking for an affordable package with photography and videography or one or another…..this is your man. The photos are high quality and look amazing when printed and the video couldnt have been better! Thanks Chris for all your hard work! your an Amazing photographer and videographer!!! the word about you shall be spread!
---
Review by: Jason & Bernedette Donner Wedding date: April 16th 2011
Chris was wonderful from beginning to end – I live in Savannah and he was able to coordinate everything with me over the phone and e-mail. I could not be happier with my choice. Not only was he easy going and charming with all of my guests, but he made sure that the photos fit into the natural flow of the evening. He and his assistant were prompt, professional, and very talented. I will treasure the photographs and my wedding video forever. His prices are reasonable and best of all the images are gorgeous. After the wedding he was quick with the images and the video. I would recommend Chris highly!!? If you are looking for someone with a great personality that will provide fantastic service & photos to last a lifetime, Chris is your photographer.
Bernie,
(912) 660-4323
bernie9326@yahoo.com
---
Review by: Misty & Robert Wedding date: March 19th 2011
Mr Brock, thank you for your very professional photography services on our wedding celebration day. Next time you are in Grimsby please give us a jingle. You made our London wedding a smash!
Ralph +01144 1535 21108
---
Review by: Kara & Robert Wedding date: January 15th 2011
Having Christopher as our videographer on our wedding day surpassed our expectations! He captured everything from beautiful still images to interviews with the bride and groom. Turn around after the wedding was quick!! Our favorite aspect was getting to pick our own music for the DVD! Thanks, Christopher!
Kara 228-229-4791
kara.vick@gmail.com
---
Review by: Mr. & Mrs. Andre & Jo Ann Morrison Wedding date: November 5th 2010

Hi Chris! Thank you so much for not only sharing our most special day with us but for also doing a marvelous job doing it. Because of your talent we'll have those unforgettable moments to share with our families and future kids in the years to come. You captured the beauty and wonders of our venue by the river and those of our loved ones. Thank you for working tirelessly and professionally in editing our photos and DVD.
We highly recommend Chris for any wedding or special occasion that you'll want to cherish forever!
Feel free to contact me with any questions regarding his services 1.404.551.0699 or her.joann@gmail.com
---
Review by: Sarah & Mark Wedding date: December 15th 2010
Fantastic photographs! We rendered Christopher's services in autumn of 2009. He filmed our wedding experience this December in Leeds and did a remarkable job. We are so very pleased with everything. Our book is wonderful and we have thousands of beautiful photographs to cherish for a lifetime.
For those considering Christopher in the UK +44.113.492.4218
---
Review by: Rossana & David Wedding date: December 3rd 2010
I just got married last week and only had 8 weeks to plan everything. I had contacted many photographers and viewed many websites, What caught our eye immediately with Chris is his photojournalistic style. We met with him 3 weeks before our wedding and he was able to do our engagement session, video invitation and provided both photography and video for our special day.
EVERYONE has commented how great all the photos and video came out…..David and I are in love ith our photos and video. We HIGHLY RECOMMEND Chris for any event….he is professional, artistic and prompt with his work. His videos are awesome, as they are not just a straight video of your event, but rather, he tells "your" story and incorporates many surprises throughout that you will cherish forever. His photos are color as well as black and white and he will capture moments in your photos that will capture your heart.
Chris is full of energy and a great guy to have around. He is very professional and not intrusive….you won't even know he's there until you see the photos and see that he captured the essence of the event.
Chris…..Thank You. Words cannot express how happy David and I are with the photos, it's like re-living the wedding. Can't wait for the video. We will definately use you for any future events and know that many people have asked about your service for future use……Thanks again.
Rossana & David – 1.770.402.8315
---
Review by: Tessica Thomason Wedding date: August 2010
I know it has been awhile (almost 3 months) but believe it or not I JUST watched the DVD of me and Emanuel's wedding….I LOVED EVERY MINUTE OF IT!!! Watching the video just made me remember all of the wonderful moments of our special day. You are so talented in every area of your job and I can't remember how Emanuel found you but I'm so glad he did. You went above and beyond to capture the memories of our wedding day in picture and video and for that we would like to say…THANK YOU CHRIS!!!! YOU ARE THE BEST!!! We hope to have the opportunity to do a Christmas or New Year photo session with you soon…and maybe in the next couple years a baby photo session
. Please let us know your availability for the next couple months.
Sincerely,
Tesica Thomason
864-992-7002
---
Review by: Brad & Nataly Hart Wedding date: September 18th 2010
Chris Thank you so much for covering our wedding. We just got back from our honeymoon and we just saw the pictures. The pictures were great. THANK YOU VERY MUCH.
For those of you looking for a photographer i highly recommend Christopher.
Chris was very professional, on time, and had great ideas. and I love the fact that he was very flexible with locations.
After the wedding, he also delivered the pictures very promptly unlike many photographers that take months to give you your pictures.
If you want to call me for references or questions about Chris' work, feel free to contact me at 770.905.3793 or email me at nataly@xnrdesign.com
---
Review by: Yetunde Sannoh Wedding date: August 28th 2010
Our wedding was on Aug 28th 2010. Before that we met Chris Brock for the engagement shots which came out beautifully and was put on display at the wedding. What I like most about Chris besides his professionalism and creativity is his personality. He is GREAT to work with., Extremely easy to get along with. As a bride with all the stress and vendors you have to deal with, its nice knowing there is someone you can rely on, no problems, no surprises and yet assures a fabulous outcome.The photographer at the wedding took a million and one shots and stayed longer than we could have dared to ask. I am very pleased with my wedding pictures and video (although we wish we had gone with HD), the theme song was the one we used for our first dance and made watching it even more nostalgic. Thanks Chris. I guarantee no disappointments with using Premier group and highly recommend Chris Brock.
Happy and satisfied bride. Yetunde Sannoh.
For details or questions I can be reached at 770 942 8517
dunni aderibigbe Sannoh <yataone@gmail.com>
---
Review by: Deidra Ritcherson Wedding date: June 27th 2010
Chris was our wedding videographer for our June 27, 2010 wedding. We just saw the wedding video (actually he does a movie) and it is amazing. He managed to tell the complete story from the time that my bridesmaids and I were getting dressed, to the grooms getting dressed, to my makeup application, to the ceremony to the reception, cake cutting, first dances, and getting into the rolls royce to leave, EVERYTHING from beginning to end – he really told the story.
He even had about 15-20 testimonials in the movie from friends, family and other guests wishing us well, and from me and my (now) husband talking to our guests to talking about what the guests would see next (imagine behind the scenes talk of our first dance in the bridal suite on camera!).
He is a real professional. It started raining when my husband and I were on the alter and Chris never missed a beat! His ability to perform under pressure was obvious when he kept right on filming when the storm hit out of no where, not one drop of rain hit the lens and you couldn't even tell that it was raining on the movie!
He set different portions of the movie to very appropriate songs and it was so heartfelt. I probably cried about 3-4 times while watching the movie. I am SO glad that we went with him. He also added in special effects like speeding up the movie, putting it in slow motion during different parts, breaking it into different segments. I cannot say enough about his work.
He even arrived an hour prior to the time that we asked him to arrive to give it his all – and he'd already been over to the ceremony location when we first saw him.
I would highly recommend Chris Brock of Premiere Wedding Photography for your wedding w/out hesitation. He was pleasant and easy to work with and I do not think you will find a better videographer in Atlanta.
Contact me at dritcherson@hotmail.com or 404-748-2184 if you have questions or if I can give any more info. We are very happy with his work.
---
Review by: The Hudsons Wedding date: May 29th 2010
Premier Wedding Photography and Chris Brock did an absolutely fabulous job capturing our wedding day! He arrived very early and began shooting right away, and had already set up the microphones for the video when his time "on the clock" began! The professionalism of the company and of Chris is second to none. They were never intrusive, and stayed amazingly out of the way while still capturing hundreds of quality photos! Also, the creativity of the shots is amazing – there are so many interesting and thoughtful photographs that we never could have imagined. The staff was very respectful of the wedding party, and allowed us to do any extra shots we desired.
The video (although it's more like a movie!) of the wedding day is perfect! He captured the bride and bridesmaids getting ready, the family and the guests arriving, the ceremony and the reception in such a neat style! He even had us say a "special word" to our soon-to-be spouse that we never got to see until we watched it together! The movie is set to beautiful music, and he even captured the musicians from the wedding performing – what a treat! All of this is filmed without anyone even being able to notice the microphones – a testament to the quality and professionalism of the company.
We could not be more pleased with our results from Chris Brock and Premier Wedding Photography. We are so blessed to have such a rich and beautiful cataloguing of our special day! There is not a better value for truly professional-quality photography and videography anywhere in Atlanta!
Please feel free to contact us with any questions – we plan to recommend PWP and Chris Brock to our family and friends!
The Hudsons
(404) 408-0230
HudsonAD@gmail.com
---
Review by: Megan Hendrickson Wedding date: May 22, 2010
"I am extremely pleased with the photos from our wedding day. Our photographer was able to capture every moment, without making us feel like he was always there. My husband I are very thankful to have had a photographer who was not only professional in appearance, but also in conduct. He showed great patience throughout the day, which made the stressful times a lot easier. I feel very fortunate to have had Premier shoot our wedding, but more importantly, blessed to have met him. He poured his heart into those photos and I couldn't have asked for more. My expectations were exceeded and I will highly recommend Premier Wedding Photography to anyone wanting a photographer who's able to capture not only the people, but also the emotion. Thank you."
Thank you all at Premier Wedding Photography. We are very happy with the results you gave us.
Megan & Gary Hendrickson
Megan (404) 242-5007 Gary (270) 361-9174
hendrickson.megan@gmail.com
---
Review by: Brooke Pavedilno Wedding date: Febuary 2010
Christopher, Thank you for your dedication and passion toward the arts of photography. Our photographs are amazing and our blu ray movie makes me cry. Your DJ did a FANTASTIC job at our wedding reception. Again thank you very much for everything you have done. Feel free to provide potential clients of yours my contact information as a reference.
Brooke
404-803-6648
---
Review by: Crystal & Michael Tucker Wedding date: April 17th 2010
I would love to take this moment and let you guys know how much of an amazing job you did on our photos and our video. The pictures are gorgeous and we love the video along with the music selections you added in, we had so much fun working with you and look forward to working with you in the near future.
Thanks again!! Crystal & Mike
crysabel@gmail.com
678.328.7114
---
Review by: John & Collin Wedding date: April 2010
Christopher is amazing. He did our engagement photographs and video invitation over a year ago. He recently covered our wedding with breath taking photography and HD videography. Words can not express enough how grateful we are for his dedication and passion towards his craft. We are clients for life!
Collin & John
US Army
(678) 451-2680
col.davidson@us.army.mil
---
Review by: Christina Mosher Wedding date: March 2010
My (newly wedded) husband and I cannot say enough about our experience with Premier Wedding Photography! Christopher did our engagement photos, the wedding video and photography at the wedding. His DJ staff did the most incredible job for us. Our pictures are beautiful and unique, the video makes me laugh and cry every time I watch it and working with Chris, Meagan and Russ was an absolute blast. We'll recommend them to anyone who asks! Thanks to you all for being so fabulous!
Christina Mosher
678.386.3337 mobile office
christina.marie.mosher Skype
www.FaithandSuccess.com
---
Review by: Wais Nassery Invitation video date: March 5th 2010
Chris,
Outstanding job on the video! We've watched it about 50 times and still laugh each time while enjoying it.
Thank you,
Wais
404-534-0978
---
Review by: Yanjun Liu Wedding date: Febuary 13th 2010
Hi Chris & Linde,
Thank you for being a part of our big day:) You did a great job!
Thank you again!
Cindy
–
Yanjun Liu
Doctoral student – School of Education
Culture, Curriculum and Change
The University of North Carolina at Chapel Hill
---
Review by: Lori Crawford Engagement date: January 19th 2010
We just shot our engagement session with Chris and it was awesome!! The pictures came out great and both my fiance and myself were pleased!! We can't wait until our wedding photos are taken!! Thanks Chris!!
Lori Crawford
llcrwford@yahoo.com
---
Review by: Christian & Alan Wedding date: November 15th 2009
Christopher,
We had never considered (or budgeted for) videography in our wedding plans until the last minute. Friends had strongly recommended we have a video, and we are so glad that we hired you for the job. Thank you for providing us a tremendous value! I honestly can't imagine not having this video. It is absolutely perfect. We will hands down refer your services to anyone we meet that is planning a wedding. Exceeding our greatest expectations, you have captured the wonderful details and emotions of our special day. It is all there for us to keep forever. You were patiently attentive to every request and took the time to learn and understand what was important to us as a couple. We are forever grateful for your talent and pride in your work. The music, transitions, and overall composition of our video was tastefully crafted. The day truly flew by, and we couldn't possibly have witnessed all of the details you have captured for us. While not sacrificing quality, your turnaround time was nothing less than impressive. We arrived home from our honeymoon at 1am, to find our DVD in the mailbox, waiting on us. We are excited to be able to show our friends and family so soon! Though exhausted from our travels, watching our video at 2am was the best welcome home we could have asked for. THANK YOU!
Christian & Alan
Bride & Groom
alanr723@yahoo.com
---
Review by: Amadore Antonino Wedding date: November 20th & 21st 2004
Mr Christopher. Thank you very much for a very professional job and a oustanding experience. It was our pleasure having you out to Venice. Your photography skills are exceptional. Please give us a jingle next time you are in Italy.
Clients for life
Amadore Antonino
21058 Solbiate Olona (VA) –
Via Vicenza, 1
tel:
0331 641209
---
Review by: Heather Williams Wedding date: November 6th 2009
Christopher,
You and Billy did a AWSOME job! Photos are great and the wedding movie is wonderful!
Thank you for everything,
Heather
404-702-5387
heahea111@yahoo.com
---
Review by: Christine Davis Wedding date: November 5th 2009
Christopher,
Thank you for doing a great job on my wedding day. We just got our movie and photos and I could not be any more happy! Honestly Chris, the photos are so good that I am having a hard time deciding on which ones to make into prints. I think I counted just over 2,000 on all the CD's! Wow.
Last night when George and I watched the movie, I saw him cry for the very first time! Thank you so much for doing such a great job. You and your father were the best and everyone that I know that is getting married will hear about you.
Tell your album designer I will be in touch soon to order a few albums. Thanks again
Christine and George Davis
christine.davis32@yahoo.com
---
Review by: Mike and Amy Wedding date: 10/28/2009
Chris you rocked Vegas to the core with us!!! My wife can not believe that you (video camera in hand) jumped out of that plane with us!! Your insane! Everyone I know that needs a video man will hear about you! Honesty, anyone who watch's your movies can see that you pour every once of your soul into each and every production. Thanks to you we have our wedding day memories locked in forever!
Mike & Amy
717-929-1467
---
Review by: Candace and Cedric Delaine Wedding date: 10/3/2009
Searching for a photographer was the only aspect of our wedding that was a bit stressful. It was very important to me that we locate a company that would not only take quality, creative shots, but one that would also be affordable. I received a few email blast promoting Premier Wedding Group, but I never reached out to them. I wasn't familiar with the company and they weren't located in the city where my wedding was being held, matter of fact they were in a different state all together. WHY, why, why did I wait so long. After finally reviewing their site, and contacting a few people from the reviews, I decided to make that leap. Chris was so helpful and understanding, that I started to believe this could be a rip-off (because who would really be this nice). This was far from it. His staff is very professional, and did their best to make sure our time together was seamless. Mr. Billy Townsend and Mr. Nich Bach were the absolute best, and I could not have been any happier with the results…..from the video trailer to the photos. Each time I look through our pictures I relive the joy that filled that day. They definitely captured every moment, and I highly recommend them. And for what it's worth, I never write reviews, but I could not let this moment pass. Thanks for everything!
Candace
candace.jenkins@gmail.com
---
Review by: Ann Marie Smith Engagement date: October 19th 2009
I love the pictures and video that Chris did for our engagement. It was a great experience and these will be pictures we will keep and enjoy forever! He also goes out of his way to make sure you are happy! Thanks Chris!
Ann Marie Smith
annemariesmith48@yahoo.com
---
Review by: Kimberli Hartman Wedding date: Septermber 26th 2009
Everything was wonderful! Chrisotpher you did a fantastic job with the DJ entertainment. You turned our reception into a party that everyone will remember. My mother loves the photographs and I was totally satisfied with the wedding movie! A++
Kim
678-575-0345
---
Review by: Ben and Ashley George Wedding date: October 18th 2009
Christopher,
Thank you for everything you did on the wedding day and the 2 years leading up to the wedding day. You were very professional from start to finish. Our engagement photos turned out wonderful and my bridal glamour photos turned out better than I could have ever imagined! On the wedding day, you and your staff were outstanding! Because of your talent my wedding day memories are locked in forever with breath taking photographs and a very professional wedding movie.
If you ever need a reference for brides considering your service, please have them contact me via email. For all brides looking for a destination wedding photographer or videographer, there is not a better company in the industry that you can trust your memories with.
We had a blast in Paris with you! Thank you again
Ben and Ashley George
benandashley2009@yahoo.com
---
Review by: Matt Stanely Wedding date: October 3rd 2009
Christopher,
We are so glad we choose you to cover our wedding. 20 years from now we will be able to watch our wonderful wedding movie and see what we used to look and act like. You and your crew did a fantastic job with everything. Hiring you to cover our wedding photography, videography & DJ entertainment was the best decision we made on our wedding day. If I had to do it all over again I would not change a single thing! Thank you so much.
Matt Stanley
WSFA 12 News Producer
(W) 334-613-8219
(C) 256-648-9942
---
Review by: Sarah Wright Engagement date: September 4th 2009
Chris,
I just wanted to let you know that Andy and I could not have imagined our engagement video coming out better! We are so happy with it, and the pictures we have seen so far! You were so awesome to work with as well and we cannot wait to see how the wedding pictures come out. We know you will do a wonderful job! So, thank you for the timeliness and the amazing work!
Talk with you soon!
Sarah Wright
Marketing Coordinator
SEMS Technologies
866-758-6582
sarah.wright@semstechnologies.com
http://www.semstechnologies.com
---
Review by: Reese Bryde Wedding date: July 25th 2009
To Chris and the guys at Premier,
My husband and I want to thank you from the bottom of our hearts for the work you did on our wedding day! Not only were there over TWO THOUSAND beautiful pictures for our friends and family to look at, but we got to look back on our day with the video (which we were so thankful for, because the wedding day was such a blur!) On top of it all, you guys helped keep me calm and laughing even through the problems with the other vendors. We also had fun with the music, the lights, the fog… I ended up with some pretty priceless shots of my family dancing to Thriller!!
Also, all throughout the planning process, Chris was the one vendor who was easy to communicate with. I never had to wait very long for a response if I didn't get it immediately AND I had my finished products the week after I came home from my honeymoon! Chris, I rave about you to any bride who will listen
Thank you so much for helping us preserve the most important day of our lives.
Reese Bryde
reese1186@hotmail.com
678.294.7511
---
Review by: Robert Massey Wedding date: July 26th 2009
Chris and his staff covered our destination wedding in Miami Florida last month and did the job that I knew they would!
Premier you guys live up to your reputation!
Robert Massey
masseyrobert20@yahoo.com
---
Review by: Jela'ni Dais Wedding date: July 11th 2009
Working with Premier Wedding Group was GREAT! They had a wonderful eye for detail. Everything from adjusting our jewerly to making sure it was straight, to adjusting our hair in the formals so that it looked perfect. EVERYONE at our wedding loved the staff. Billy, Mike & Chris, you are wonderful, you were VERY personalble to our guests and made everyone feel comfortable.
I must say the wedding movie is very professional. I am able to reflect back onto the movie anytime I want to relive my wedding day. Our photos are breath taking. There are soooo many, that I have not been able to look at all of them. There is not a moment uncaught on photo or film. Chris and his staff were with us from the very start (noon) of us getting our makeup done until we departed at the end of our reception ( 2am )
For those of you wondering where we held our story book wedding it was at Army Base Fort Mcpherson in downtown Atlanta.
Thank you Premier!
Jela'ni Dais
UWG Alumni 2003
Clemson Alumni 2006
Go Tigers!
770-845-8581
jelani_dais@yahoo.com
---
Review by: Natalie & Maurice Sewell Wedding date: June 6th 2009
We would like to thank Chris Brock and the staff of Premier Wedding Photography! You guys were great! We are soo happy with the total outcome of everything. The pictures are amazing and the video is very classy. Your professionalism is immaculate. Our family and friends were very impressed. They said "You guys have the best camera crew in the world". Myself and my husband felt like we were on the red carpet! We have already given several referrals and will continue to do so.Thank you Chris & Premier for everything! We have been truly blessed by your company and your work!God Bless!Natalie & Maurice Sewellnattsewell@yahoo.com404-966-3935
---
Review by: Allison & Jimmy Wedding date: July 5th 2009
Dear Premier,
Special thanks go out to your staff for doing a first class job on our wedding day. Everyone from your company was fantastic. So I would like to personally thank Mike, Billy & Lisa for the great photography work. Christopher, Nick & Jon the movie is just like something out of holly wood, all I can say is WOW. For those potential clients that are considering Premier, we had a package customized for our wedding day. We did not need all weekend coverage but we wanted 3 photographers and 3 videographers. It was tough to find a company that had a large enough staff to handle our 500 guest wedding & Premier did it like a well oiled machine. I would highly recommend this fantastic company to anyone that is looking to have their wedding covered by a professional media staff.
For anyone that needs a reference feel free to email me and I will provide you with my phone number to answer any questions. I honestly feel I owe it to Premier group to help them in anyway because of what a out standing job they did.
Thanks again Premier
Allison & Jimmy
allisonyummer@yahoo.com
---
Review by: Taniece Cox Wedding date: May 29th 2009
Our experience with Chris and Billy was wonderful. They were very attentive to detail, very professional, and showed up early. Chris told me during the interview that I would get at least a thousand pictures, and there are more than one thousand pictures to choose from. Our wedding album is FANTASTIC and the wedding movie is great! I was able so see things that went on that I knew nothing about and that was a nice surprise. We are so pleased that it only took two weeks to get our wedding package. All in all the final product is AWESOME!Thanks Chris and Billy678.523.6602 Taniece Birden
---
Review by: Heidi & Kevin Wedding date: June 26th 2009
We got married on June 26th, 2009, Chris and Mike took care of everything! They both took stills and Chris also fimed the entire event. Not only were they there snapping shots for all of the important moments we wanted captured, but they blended into the crowd and most of the time I forgot I was even on camera!Chris and his company exemplify excellent customer service. From our very first contact, Chris was so accessible. Everytime I emailed him, he replied within thirty minutes. Chris shot our engagement photos and I emailed him to ask for a touch-up on one of the photographs. He emailed me the picture back in five minutes!Thank you Premier for capturing a picture perfect wedding!Heidi and Kevin770-540-8170
---
Review by: Jennifer Wright Wedding date: June 27th 2009
Chris and his team did an excellent job on our wedding day. They were prompt and prepared. They stayed with us until the last guest left, and
were sure to cover everything that was important on our special day. Chris made the day very pleasant and stress-free for me, and was able to perform
with a high level of effieciency and professionalism. I was very impressed by the thousands of pictures that he took that day, and even
more pleased that not even the most minute detail was left out. I would highly recommend Chris and his team to anyone.
Jennifer 770-359-7743
jennifer.mckee@students.shorter.edu
---
Review by: Stacey Griffith Wedding date: June 25th 2009
Dear Premier Photography,
We want to thank you for the OUSTANDING job Chris did on our wedding day. I am so glad that we decided on Premier to film our wedding. Our movie is fantasic and we honestly are blown away with the high quality of the finished product. My husband tips his hat to Christopher for the remarkable video production ( this coming from a man that does professional video production himself full time) We love the multi camera effect during the ceremony, it really does provide that cinema look. From 2 film credits over here, we give you two thumbs up Premier and will recommend you to anyone that is seeking high end video coverage.
Stacey
pinky0609@ymail.com
---
Review by: Anna Beharry Wedding date: June 13th 2009
Dear Chris & Mike,
We would like to Thank You both so much for the wonderful job you both had done with our pictures as well as our video. Our reception as well as the ceremony were held at the Atrium in Norcross, GA and the pictures came out spectacular. The colors are so vivid and the quality of your work is unbeatable. Not only was our package affordable but the service was astonishing. Mike – you are really a great guy to work with, and I love the visions that you had and the wonderful pictures that came out – you made me laugh and kept our Bridal Party destressed throughout the whole event, and I have received so many compliments from our guests as you took so many pictures of a lot of them. Chris – you were a ninja. You were filming, and I barely knew you were there, and you have captured a lot of our private laughs, hugs and kisses that noone saw. I must say – the day went by so fast – but you both have captured so much on film and camera – that we can re-live over and over again by looking at the pictures and the video.
We are so grateful for your great work.
Sincererely
Mr & Mrs Beharry
404-421-3154
---
Review by: Ellie and Lasalle Wedding date: May 22nd 2009
We had our wedding at the Botanical Gardens and even though it was sprinkling the entire time, Chris and Mike still managed to take amazing shots of our ceremony. The videography was entertaining and very tastefully done. Chris and his team were very laid back and yet extremely professional and made sure we got every shot we wanted of both the wedding and reception. They were also very un-intrusive and at times, we didn't even realize they were there. Not only is the quality of Premier Wedding Group incredible, their prices are very affordable!! Chris and his crew gave us a very memorable day and we are SOO happy we decided to hire them for both the photography and videography!!! Thank you guys for everything!
Ellie and Lasalle Pinnock~ 678-630-4352
---
Review by: Alison Umminger Wedding date: May 22nd 2009
As with many others who look at this site, I was a little afraid that the price meant that I would ultimately be sacrificing quality — let me assure you that *nothing* could be further from the truth. Billy Townsend was our photographer, and he was phenomenal — personal, unobtrusive, and more importantly — EXCELLENT at his job. We just received our 900+ photographs on disc and we only had him for 4 hours! I could not be happier with them. I think he's taken the best picture of my mother that I've seen in the last ten years. The candids as well as the staged shots are just great. And Billy is just a super person — really nice and easy going. I would gladly recommend this service to anyone that I knew getting married — I've seen lots of other wedding photos, and I think you'd be crazy to pay more anywhere else.
Allison 770-850-7215
---
Review by: Kim Zimmerman Wedding date: May 16th 2009
Hey Chris,I just wanted to thank you for a wonderful job. You made our day absolutely amazing, but I hardly knew you were there. You were able to catch everything and on a day as special as this, I am so grateful.You and Michael are so professional and kind. Your patient is unmatched as far as I concerned., with a Wedding Party of 24, you were able to arrange all these attendants for pictures and we were still able to make the reception in record time and the DJ service was fantastic. You were able to get everyone involved and we had a great time!Your prices were the best that we could find in the WHOLE south east, thank you for comming to North Carolina. I can't believe all the pictures we have. I'm amazed. Pictures, Video and DJ, your great!!!!Thank you again for all that you did for us. We can't get this day back and you made sure that we want need to because we have everything in the pictures and video.Kim Zimmerman 828-361-3098Mother of Bride (Megan 5-16-09)
---
Review by: Anne McCord Wedding date: May 17th 2009
Chris,I want to thank you for the outstanding job you and Mike did "capturing" my daughter's wedding. The photos are beautiful! I don't know how we will choose which ones to print. The video is priceless; so professional. It is amazing that you got the whole package to us in one week!Looking back on it, we all agreed that it was incredible how you caught everything on the cameras. We forgot you were there most of the time–but we are so glad you were. We are enjoying moments on the video and in the pictures that somehow we missed that day.The package you provided was so complete, and yet your pricing is considerably better than every place else we researched. I was almost afraid that we would regret not paying more to assure we would have the best memories of such a special day. But after talking with you, I felt we could trust you to do what you commited to, and you absolutely did! It makes me wonder why other photographers charge so much more. I know there is no way they provide any better service and the resulting product could not be any better.You and Mike were both so easy to work with–you put everyone at ease and the pictures prove it. Thank you for giving us these lasting memories. I will recommend you to everyone I hear of who is planning a wedding or any other big event.Please feel free to give my name and email address to any prospective clients. I will be happy to share our experience with them.Thank you again!Anne McCordannem1@bellsouth.net
---
Review by: T & B Johnson Wedding date: May 23rd 2009
Our wedding was on May 23, 2009 and we were so pleased that we located Chris and his crew for the photography and videography. The crew was professional and courteous. More importantly they captured every candid shot of the wedding including my son running around the garden playing ball in his tuxedo. We planned for a Cinderella themed event and I have the storybook pictures to prove it. I felt like a celebrity the entire time and when I got so nervous while I dressed for the ceremony Chris took a time out and asked what I needed. He then sent for the coordinator to complete my request. I could not have asked for a better group to be present on our special day. We also can not say enough about the fact that we received our pictures less than a week after our wedding day. Thank you guys so much !!!!!
T & B Johnson
404.714.9479
---
Review by: Wes Sandefur Wedding date: April 11th 2009
Premier Wedding Photography you did a fantastic job on our wedding day. Very professional! DJ Russ was great & our photos are AWSOME! We are very impressed with our wedding movie. Looks just like something out of hollywood. Thank you again!
Wes 770.231.4853
---
Review by: James & Stacey Wedding date: April 4th 2009
Excellent service, wonderful product and the best combo package rate that we could find. We were so pleased to find a company that did everything so that we did not have to hire seperate media vendors. We would recommend this wedding group to anyone in the market for wedding photography & videography coverage. Thank you Christopher, Billy & Tole. You guys were great! We rate you with 5 stars.
James 678-371-9649
Stacey 678-977-0088
---
Review by: Jessica Lee Wedding date: March 7th 2009
Premier Photography offers the best wedding packages for both photography and videography. The quality and pricing is fantastic along with communication and customer service! If you have a question or concern, you can expect to hear back immediately, which is so refreshing! My husband and I (as well as our families) love looking through the pictures…
All our favorite moments were captured beautifully! The videography is so great to watch and allows us to relive our wedding day! My husband will be in Afghanistan for the next year, and it's so great to have such meaningful photography and videography to look back on while he is away. I would recommend Premier Photography to anyone! Thank you to all at Premier that helped make our day special! : )
-Jessica Lee
jwc1750@comcast.net
---
Review by: Carol Ziemba Wedding date: March 21st 2009
I was very pleased with Premier Photography. We used them for our engagement pictures and received some great shots. Our wedding video really showed all the aspects of the wedding day, from getting ready to the ceremony and reception. Our photographs of the ceremony and reception were beautiful. We received over 1600 hundred pictures! Chris and Billy did a great job! I look forward to using them for all the other special occasions to come!
Carol 770-426-9227
---
Review by: Jennifer Miller Wedding date: March 14th 2009
I must say it was very stressful trying to find a reasonably price photographer for our wedding day. Everywhere we turned photographers that had enough experience to make us feel comfortable with them covering our wedding day started out at $2,000 and we were not even getting the rights to our own wedding photos. It was such as relief to find Premier Group
on the internet. Not only did Christopher make it easy by allowing us to book online with our credit card we also were able to book our photographer, videographer & DJ through them saving us alot of time, frustration and money. On the wedding day Christopher and his staff exceeded our expectations and did a great job. Our photographs and movie turned out wonderful and Chris was a AWSOME DJ. Thank you again Premier
Anyone considering this company is welcome to email me below with questions
Jennifer Miller – jennifermiller7557@yahoo.com
---
Review by: Elizabeth Girtman Wedding date: March 6th 2009
Thank you guys so much for your creativity at our wedding. We got some really
amazing shots and not a single memory was lost thanks to your team. We had so much fun working with you guys and were very pleased with the outcome and the variety of shots. The video also turned out so beautiful. We are so grateful we decided to have you guys do the video as well, now we can relive every moment of our wedding day any day! Truly, every precious moment was captured :0) We were so blessed to have you and your team and highly recommend them to every couple!
Thanks again!
Elizabeth
---
Review by: Michael Jenkins Wedding date: February 13th 2009
Christopher could you post this review on your website? Your staff, Randy & Billy did a excellent job. They were professional, hard workers and alot of fun to have at our wedding. Our wedding movie looks like something produced out of Hollywood! I was impressed with the ceremony video coverage. I liked how Randy used several different cameras to capture different angles. Our photographs are amazing, Billy was very creative and he was so funny! We are very pleased with the outcome. Thank you very much Premier. By the way Chris, could we place a order for one of your large 42″ x 30″ canvas's. Image number 1834. I'll paypal you the money this evening. Thank you again,
Michael
jenkinsmichael15@yahoo.com
---
Review by: Stacey Miller Wedding date: February 27th 2009
Premier Wedding Group you have first class service all the way. We booked with them
a little over a year before our big day and they made the entire process completley painless. We used all 3 of their services which made it soooo easy! Instead of having to book 3 different vendors, we had them do photography, video & DJ our reception. I must say, the DJ was awsome, photo's were breath taking and the video makes me cry every time I watch it
Not only did they do a fabulous job, we saved a few thousand dollars by combining all their services together instead of using a out side DJ or videographer. I picked up Premier's business card at one of my co-workers weddings the year before in Destin FL. Christopher I want to personally thank you for the wonderful memories you have captured for us to cherish for a lifetime. We will be contacting you in the future for our materinty photo's. Please put this review on your website and post my phone number with it for any of your potential clients to call.
Stacey Miller
404.213.7120
---
Review by:Katie & Keith Walton Wedding date: February 14th 2009
From beginning to end, Chris Brock and his staff did nothing but live up to, and exceed our expectations. Our destination wedding was a difficult process to plan. We had to plan everything from two ends of the world, and
when it came to photography and video, we were just as worried as with all the other vendors. When we showed up for our engagement photo shoot, our questions were answered, and our minds put at ease. We had fun with Chris during the entire shoot. When it came to wedding day, things were easy as far as photo and video went. There were all the expected shots, and then some fun shots too, that made our other wedding day hick ups seem meaningless. We were also happy with the fact that before we had to go back to our Army assignments, Korea and Iraq, we had our finished product.
We want to thank Chris Brock and his staff for all their work. They were great to work with, and we have photos and video to prove it.
Respectfully,
Keith & Katie Walton 601-862-2913
---
Review by: Tracey Woodard Wedding date: January 17th 2009
You guys did a fantastic job hosting our reception. Your company showed up early, had awsome sounding equipment & great lights! Christopher you were funny & full of energy. If you ever need a referrall for your Wedding DJ service have them call me.
---
Review by: Heather Walker Wedding date: January 10th 2009
Thank you for a wonderful job Premier. Our wedding movie brings tears to my eyes every time I watch it
Christopher your creative photography eye is right on & it shows in our photographs. We will be calling you for Anniversary portraits!
Heather Walker
---
Review by: Kerry-Ann Walker Wedding date: December 14th 2008
Chris and Amber, you guys were great. Our wedding movie is soo awsome and you guys captured all the moments every bride wants. The pictures are amazing. I received over 600 pictures, some which I do not even remember posing for, but are priceless. Premier Photography was definitely the group I did not have to worry about on my wedding day. They were on time and ready to shoot upon arrival. Oh the wedding rates are unbelievable. I could not believe that I got videography and photography for only $2,500, plus the rights were released to us FREE! I shopped for months and could not find a better rate anywhere in Atlanta. If you are still contemplating your wedding photography, stop right now and make your deposit before your date is not available! This is hands down the best you will find in quality and price. Almost forgot, you will get your photos back within a week.
Thanks Chris and see you at our next event:)
Kerry-Ann,
404-734-7123
---
Review by: Samantha Kilgore Wedding date: December 27th 2008
Christopher our wedding package is very, very nice. You did a wonderful job. If your clients had any idea of how much you do extra, far above anyone else, they would be tearing your door down. You need to work on getting that message out You provided us with a final product that would have costed us $5,000 elsewhere. FYI: my oldest brother wants you to shoot his wedding in Tampa next summer! I'll have him call you.
Thank you again,
Samantha
---
Review by: Doug & Susan Williams Wedding date: December 21st 2008
I was a bit skeptical about getting so much for so little (compared to what others are charging). Was this too good to be true? Well, Christopher you were the only part of the wedding we didn't have to worry about. Your professionalism and creativity were evident from the very beginning. Our daughter and son-in-law have some of the most memorable and beautiful wedding pictures we have ever seen. Your movie production of the big day was fantastic. We received the photo disc and our movie dvd a week after the wedding just like promised. Thanks for such a great job, you know we will be sharing our experience with others.
Doug and Susan Williams
678-524-1765 / 404-353-4411
---
Review by: Billy Anderson Wedding date: December 5th 2008
Special thanks go out to Christopher, Tole & Amber for doing a hands down fantastic job at my wedding. Chris I can not praise your crew enough on how HARD you guys worked from the moment you showed up at the hotel (8:30am) till the end of the reception (2am). Not to mention we got our wedding package 2 weeks after our wedding date. My new bride is SOOOO impressed with the wedding movie, she has watched it every night for the past week crying her eyes out
Anyways, thank you for everything Christopher, also for any couple shopping for a wedding photographer or videographer, look no further. These guys are the best~!
Thanks,
Billy
---
Review by: Sue Edwy Wedding date: November 29th 2008
Chris, I just want to take a minute to thank you again for making my daughters wedding party a great successes. We can always watch the great HD video and look at the wonderful pictures and remember the good time from that evening. You were great to deal with, very professional and your work also was the best. I will recommend you any time some one needs a photographer or videographer.Thank again,
Sue Edwy
404.281.7365
---
Review by: Candice & TJ Bruce Wedding date: October 11th 2008
Chris & Billy, Thanks!! Yall did an AMAZING job!!! We were so happy to receive our pictures and video one week from the wedding. (everyone was so jealous) I've already gave your name to a few people that are getting married… Thanks again and you will definitely be our photographer when needed.
Candice Bruce
---
Review by: Keith & Amy Sutherland Wedding date: October 18th 2008
Wonderful photography & videography work! Very pleased with the wedding DJ that covered our reception aswell. Our wedding movie is soooooo awsome! Christopher you rock!

Your customer for life,
Amy
---
Review by: Alex & Melinda Slattery Wedding date: September 19th 2008
Chris you were freaking amazing conducting our wedding. This review can't fit enough words in to describe the thanks we owe you. So I'll save that for our official thank-you note. haha. Seriously, you are the man!
Alex 678-428-2181
---
Review by: Abigail Bernabe Wedding date: September 13th 2008
Christopher, I would personally like to thank both you and your staff for making our day a spectacular one. I've been so busy that I didn't get the chance to watch my video and photo's until last night. I was definitely amazed by your wonderful work. You guys definitely did an oustanding job with the video and photos. My husband and I are pleased with the outcome. We will contact you in the future for maternity pictures!
Abigail 770.514.0711
---
Review by: Jason Graham Wedding date: December 1st 2007
My wife and I held our destination wedding in Jamica last year. We were soooo impressed with their style, personality, travel rates and most important their work! We can not say enough good things about Christopher & Victoria. Thank you for the awsome wedding movie & photography
Jason 678-756-9922
---
Review by: Keiko Lee Wedding date: September 17th 2008
We are 100% pleased with their service. We hired them to do photography & videography of our wedding day & to DJ our reception. Wedding photography & video work was very good. DJ was great. He was funny and made our reception a lot of fun!
---
Review by: Amanda & John Fairchild Wedding date: September 6th 2008
Dear Christopher & Amber, you two did a fantasic job! Final video product was awsome and our pictures are beautiful. We want to thank you for your hard work and getting our wedding package to us so quickly. Also thank you Tim & Brenda for referring this great company
Premier photography you rock!
---
Review by: Julie & Patrick Martin Wedding date: June 28th 2008
Dear Chris & Tori, Thank you so much for the breath taking photography and videography of our wedding. Our day was perfect and you captured every moment and feeling. Your work truly tells the story of our special day!
Julie Martin
---
Review by: Mellisa George Wedding date: October 8th 2005
All I can say is, GREAT customer service, awsome photos & video and a package price that I could not beat! To top it all off, we got the rights to everything & Christopher was so much fun
Thank you, Chris & Tori
---
Review by: Chris Michaels Wedding date: August 16th 2008
We were referred to Premier Photography by a friend that used their service last year. We were very pleased. Our wedding package made it to us in the mail before we returned from our honey moon. Two thumbs up over here!
---
Review by: Bryan and Alexa Brannen Wedding date: June 21st 2007
We absolutely loved how all of our wedding pictures turned out. Working with you and your wife was such a great experience and I really appreciate you being so accommodating on our special day. Your prices were very affordable and I thought that would mean that we would be sacrificing quality – but that wasn't the case at all! We received all of our pictures quickly and they were so beautiful. I love being able to look at them and remember that day from beginning to end. Thanks for everything and I will be sure to recommend you to everyone I know!
Alexa,
aabrannen@gmail.com
---
Review by: Kelly Griffin Wedding date: July 7th 2007
Christopher & his assistant did videography for our wedding and it turned out even better than I had expected. I must say, a very professional final product. They showed up early & had a great attitude. Even before the wedding day Christopher was able to coach me through some difficult times & was there for me when I needed someone to vent to. Thank you Chris!
---
Review by: Angie Stephens Wedding date: July 21st 2008
Wonderful experience. We held our beach wedding in Panama City Florida & could not have asked for better service and quality.
---
Review by: Lindsey Walker Wedding date: July 6th 2008
WOW! Excellent customer service, excellent photography & video. We received our wedding DVD's within 6 days of our wedding date! I highly recommend this company. Christopher was top notch and on top of his game! We are very impressed with his work, attention to detail & his ability to use angels to form artistic photographs. We will use them again in the future for other photography needs. Thank you Premier Photography for capturing our wedding day in such perfect form!
---
Review by: Jamie Leonard Wedding date: November 11th 2006
Christopher is the best! He did videography coverage of my wedding back in 2006. Was very professional, on-time & a hard worker. We loved him so much that we vowed to use him for all our media needs in the future. Holding up to our word, this year we had him do some artsy materinty photos. To top it all off, we hired him to cover our labor at North Side Hospital. Poor Chris was camped out with us for 14 hours! We are lifetime clients, the customer service does not get any better.
---
Review by: Nicole & Chris Richards Wedding date: June 7th 2008

Chris and Tori captured endless moments of the day with astounding professionalism. Their use of lighting, attention to angles, and their own personal vision for artistic shots, made my wedding day appear the way I had always dreamed it would. Their style of photography captures all the important moments through out the day, yet it is never invasive. In short, their the kind of people you want to be around on your wedding day.
678.893.1587
---
Review by: Jennifer Burgess Wedding date: June 6th 2008
Excellent service! 5 stars on quality. They made all our guests feel comfortable & they were a blast to have at our wedding.
I didn't expect such a quick turn around time on everything, we got our wedding dvd within a week of our big day, WOW!
---
Review by: Crista O'keef Wedding date: May 3rd 2008
Excellent Job! Would highly recommend.
The Brock team is excellent. They spent the entire weekend with us – from cocktail hour before the rehearsal, rehearsal, rehearsal dinner party, and the entire wedding day. They captured everything. All the guests of the weekend also commented about how attentive Chris was to the entire event. Chris actually saved my day by persuading me to keep the ceremony outside even with the potential of rain. We did. The setting was amazing, captured on pictures, and NO RAIN.
We got married on May 3rd and had our pictures by May 12th! We are still waiting for more deliverables that we'll get when their busy sessons slows down. They are great, ethical, honest, and fun to have a part of your day. We are lifetime clients.

Crista OKeefe

---
Review by: Matt Jenkins Wedding date: May 24th 2008
My new bride Lori & I are thrilled with our wedding photo's! Chris & his assistant were on time & had a great attitude. They captured our very special day with wonderful photos that we can cherish for a life time. A great mix of candid & formal pictures! Thank you Chris.
---
Review by: Jason Green Wedding date: May 7th 2008
I am one Atlanta's Top DJ's : DJROCKET! Chris and his wife shot my wedding last month in Destin Florida and did a remarkable job. I knew that he was a hard worker because over the years he had been the photographer at atleast 200 wedding's that I have been the DJ at. Though once I got all my images back from him & my wedding movie, I was BLOWN away with his work!! On a scale of 1 to 10 I give him a 10.5
---
Review by: Erica Thomason Wedding date: November 9th 2007
Christopher was very easy going & a hard worker. Creative with his camera & had lots of good idea's! He stayed by my side the entire day only to take a break when we sat down to eat at the reception. Breath taking quality of work!
---
Review by: Linsey & Jason Banner Wedding date: December 8th 2007
BEST OF THE BEST ! Their photography team was on time, hard working & very professional. 100% pleased with the photos & movie video. Their DJ was full of energy & did a great job at our reception. A++++++++++++++
---
Review by: Julie Thorton Wedding date: August 12th 2006
Artistic wedding photography at its finest. We loved their creative photography flair. They took over 4000 high resolution photos between our rehearsal day and our wedding day. They are sooooooooo good that we want to blow up atleast 25 of them up into canvas art and hang them around the house. All I can say is WOW
---
Review by: Laura Arnold Wedding date: May 10th 2008
We hired Premier Photography to do the pictures at our wedding and everything came out amazing!!! We got over 1000 wonderful pictures to pick from. Chris was so easygoing and laidback and made everything so much fun! Chris and Tori were great to work with and very professional as well. I would recommend Premier to anyone. In fact…..I already have!
---
Review by: Mary Thorton Weddimg date: January 13th 2008
We hired Premier photography to do videography at our wedding this past winter & I was sooooooooooooooo impressed with their work. They showed up on time, were very professional & got our fully edited movie to us within 2 weeks of our wedding date. To top it all off, our wedding photographer that we hired to shoot our wedding was having tons of equipment problems when he showed up. If it wasn't for Christopher being there early and helping this photographer out with his equipment, we probably wouldn't have had photos on our wedding day!
---
Review by: Michael & Mary Kim Wedding date: January 26th 2008
Our wedding was held in Gifu, Japan. Their travel rates were the best that we could find. Quality of product I would would rate A+ , service and reliable was excellent. Very pleased
---
Review by: Amy Arnold Wedding date: October 15th 2005
Christopher & Tori were outstanding! Easy going & very professional. We had interviewed 7 wedding photographers until we found Premier photography & fell in love with their style and personality. Best deal in Atlanta hands down! Amy
---
Review by: Derrick Smith Wedding date: July 7th 2007
Excellent service!!!! I can't say enough good things about Premier Wedding Photography. We got video & photography for the price that most charge just for photography!! WOW A++++ job and excellent quality of work
---
Review by: Taylor Spellman Wedding date: June 5th 2002
I had to come and leave a review for Chris & Tori. They shot my wedding over 5 years ago in California. We LOVED their photojournalistic style, and Chris always had the best ideas. He is going to be shooting my baby sister's wedding in Mexico this SUMMER and I am sooooo excited! I know for a fact they are the best!
---
Review by: Sarah O'Conner Wedding date: May 5th 2005
We spent a couple months looking for a wedding photographer and a wedding videographer. Just by luck we stumbled across one of their business cards in a local tanning salon. Went in for a consultation and by our shock they offered both photography and videography in ONE package. We were very pleased with their performance on our wedding day. We got our wedding package back a little over 10 days after our big day. We are very pleased. Thank you
---
Review by: Jade Cook Wedding date: April 14th 2006
At our wedding we had a wonderful experience with Chris & his crew was very professional. Photojournalistic wedding photography at its best! We recently hired Chris to do some materinty photos & we were very pleased. Chris will be the only photographer that we will ever use!
404.775.9200 Jade
---