About Christopher Brock Photography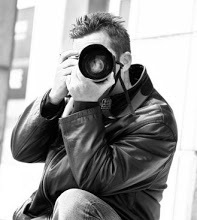 ATLANTA WEDDING PHOTOGRAPHER & CINEMATOGRAPHER
MASTER PHOTOGRAPHER & VIDEO EDITOR – CHRISTOPHER MARK BROCK
GEORGIA BUSINESS LICENSE GA38172309
Christopher along with his team of elite shooters,
Brandon, Brian, Abee, Dale, Larry, Greg, Eugene, Matt & Jasmin are fully committed in providing the absolute best quality in high resolution photography. Christopher's team brings more experience & talent to the wedding table than most of all our competition combined together.
Christopher along with his team film with an assortment of incredible cinema cameras such as the Canon C100 series and Canon's famous 1DX Mark 2.
Follow me on FACEBOOK
Studio 1.404.496.4986 | Mobile 1.404.226.9539
Hall Of Fame winner Christopher Brock is an internationally recognized celebrity wedding photographer & cinematographer based in Atlanta Georgia. He shoots with all Canon flag ship cameras providing the very best in quality. He brings over two decades of creative fine art photography and cinematography to every wedding.
Christopher Brock Photography is far more than our name implies. We are a family owned and operated business with a team of elite photographers & cinematographers dedicated to delivering only the very best wedding media services to each and every one of our clients. Our professional wedding services include Wedding Photography, Wedding Cinematography, Bridal Portraits, Engagement Photography, Candid Photography, Creative Art Photography, Portrait Photography, Event Indian Photography and Destination Wedding Photography in the finest photojournalistic and formal styles. We specialize in South Asian Indian Wedding Photography. We also love to travel, making destination weddings a perfect match.
Christopher is a proud supporter of all Men & Women in the U.S Armed Forces. He has been featured in national media, regional magazines, on network satellite, cable TV and in art galleries around the nation. In 2001, 2003, 2005, 2008, 2013 & 2016 Christopher received #1 creative photojournalistic photographer by Creative Loafing, an industry sponsored award that recognizes the work of some of the top photographers worldwide.
Christopher is committed to understanding his client's needs and wishes, then tailoring their services to meet those needs and wishes. We work very closely with our clients to deliver just the right blend of professional photographic services that will yield exactly what our clients want. Rest assured, choosing Christopher Brock Photography is a wise decision. You'll have great memories that will last a lifetime.
Christopher credits his father for inspiring his love of photography and the visual arts. "My father and mother are my role models. Their hard work ethics molded me into the photographer & business man that I am today."
Voted " Best Destination Wedding Photographer" by Creative Loafing Magazine
Please check all our references. Click here for a page full of reviews, phone numbers and email address's from our previous clients